Praxis Powder Boards in 185cm length. This length is not offered anymore, and is considered many to be the money length for this ski. Continuous curve rocker and full reverse/reverse sidecut. 2010 vintage. Not many holes in this gem, single mount for STH12 (3 screw toe) at 315mm. Ptex repair on one of the tips or tails (I forget which and have storage wax on thick). No core shots. Overall in very good condition.
These skis are a blast in pow as could be assumed and have mostly seen cat and heli days over the years I've had them. Fun at the resort also. Could definitely be used as a backcountry pow ski as they love the untracked.
I've got some BD split skins I'd consider selling also if interested.

sold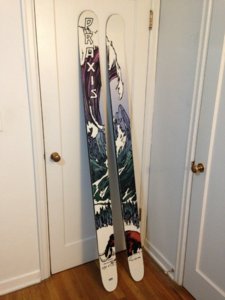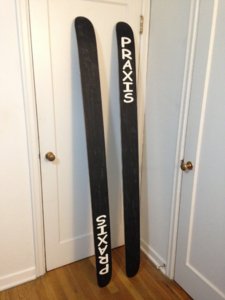 Last edited: