Ski Resort Webcams:
Summit Panorama: (6400ft)
Base area: (4735ft)
Highway Webcams:
Kootenay Pass, BC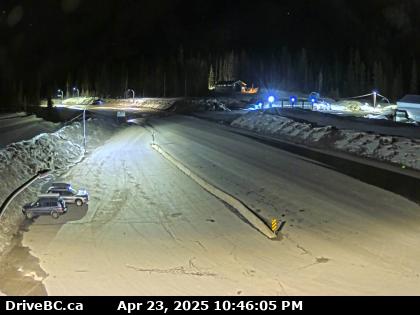 Weather Forecasts and Reports:
Current Weather:
Schweitzer: Selkirk Powder (6350 ft)
Mullan Pass Weather Station (6001 ft)
Lookout Pass Weather Station (4724 ft)
Saddle Pass RAWS Northern Selkirks (5120ft)
Mt Spokane Nordic Area (4600ft)
Kootenay Pass, BC Weather Station (5840ft)
Sherman Pass Weather Station (5560ft)


Point Forecasts:
Lookout Pass (4769 ft)
Stevens Peak/St Regis Basin (6137 ft)
Silver Mountain (5911 ft)
Schweitzer (5868 ft)
Scotchman Peak (6340 ft)
Roman Nose (6124 ft)
Lookout Mountain/Priest Lake (5594 ft)
Mt Spokane (4805 ft)
Sherman Pass (5947 ft)
Freezeout Ridge (5792 ft)
SNOTEL Reports (Hourly, Last 10 days):
Quartz Peak, Mt Spokane State Park (4700 ft) | Season Graphs
Schweitzer Basin, Selkirk Mountains (6090 ft) | Season Graphs
Bunchgrass Meadow, WA Selkirk Mountains (5000 ft) | Season Graphs
Hidden Lake, (North) Selkirk Mountains (5040 ft) | Season Graphs
Bear Mountain, Cabinet Mountains (5400 ft) | Season Graphs
Lookout Pass, Bitterroot Mountains (5140 ft) | Season Graphs
Sunset Peak, Bitterroot Mountains (5540 ft) | Season Graphs
Burke Substation (Humboldt), Bitterroot Mountains (4250 ft) | Season Graphs
Hoodoo Basin, Bitterroot Mountains (6050 ft) | Season Graphs
Lost Lake, Clearwater Mountains (6110 ft) | Season Graphs
Moscow Mountain, Palouse Range (4700 ft) | Season Graphs
Sentinel Butte, Kettle Range (4920 ft) | Season Graphs
Current SWE % of Normal Map


Area Forecast Discussion:
NWS Spokane, WA
NWS Missoula, MT
St Regis Basin Focus (NWS MSO)
NWS Spokane Weekly Weather Briefing
Avalanche Advisories:
Idaho Panhandle Avalanche Center
Missoula Avalanche Center
Kootenay Boundary Area Advisory
Flathead Avalanche Advisory
Groomer Reports:
Sandpoint Area
Kootenai Co Groomer
Shoshone County Groomer
Priest Lake Area
Eastern Washington
Satellite and Radar:
Spokane Area Local Radar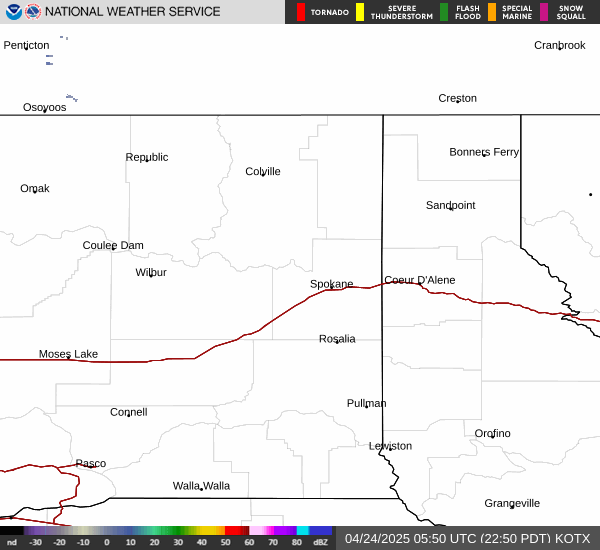 Missoula Area Local Radar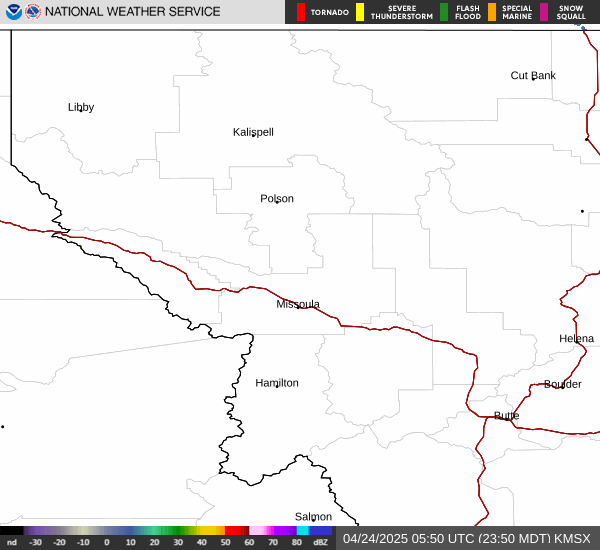 Pacific Northwest Radar Loop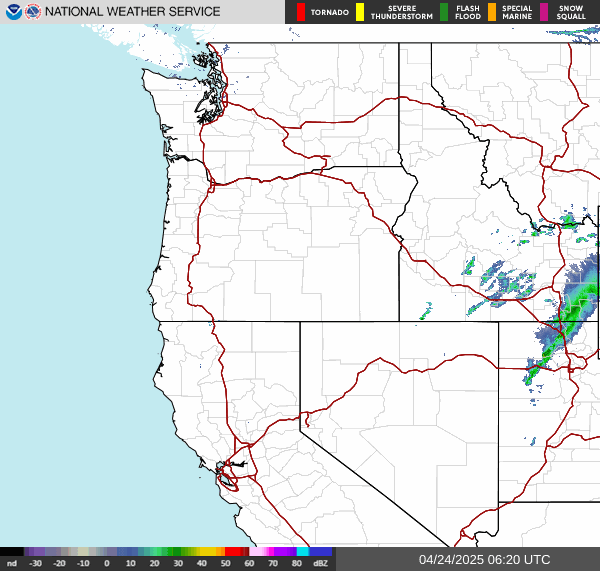 Pacific Northwest GEOS-WEST GeoColor
Click to animate (4hr loop, 12.5mb)
Forecast Models:
Temperature High/Low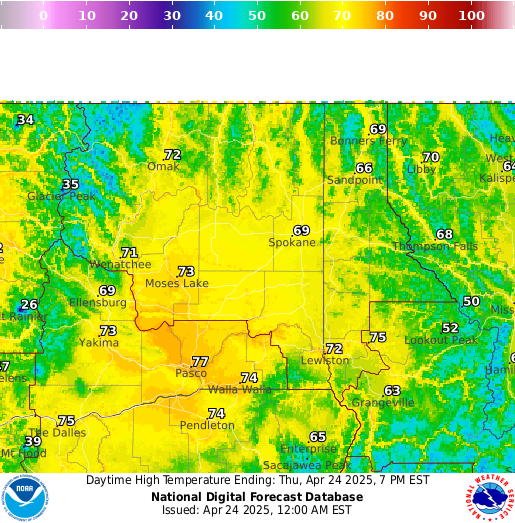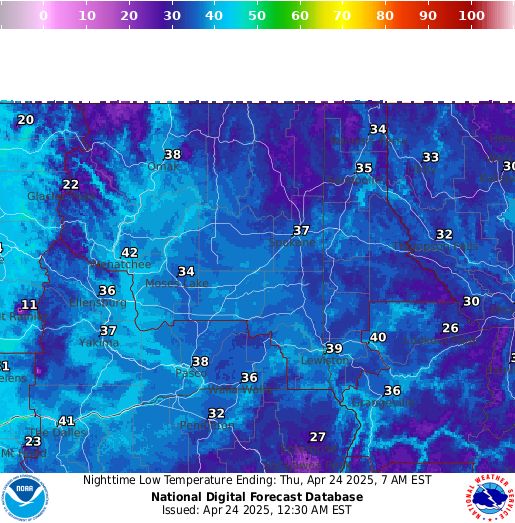 24 Hour Snowfall (4km resolution)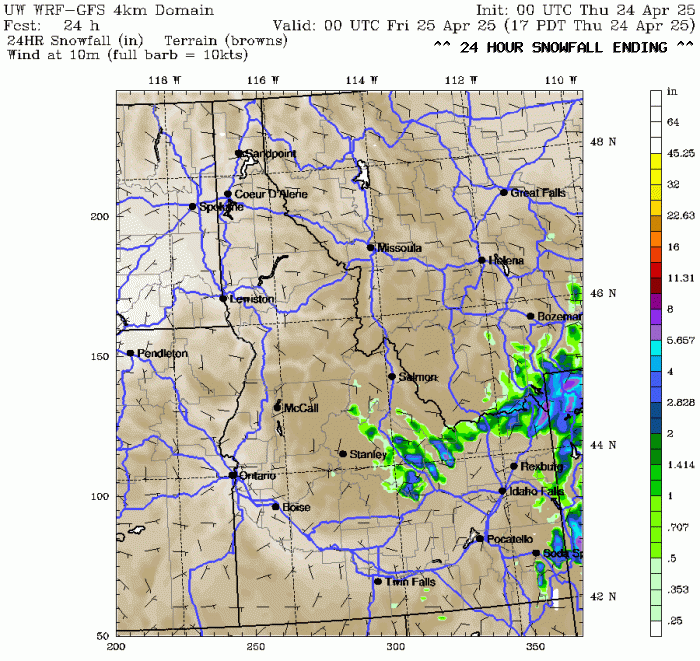 Updated twice daily after model runs at 10am/pm
Regional Snow Pit Data:(NEW!)
Snow Pits uploaded in previous 2 weeks shown. These pits are generated using a FREE and easy to use app available at www.SnowPilot.org.
Watch a video that shows how to submit your own snowpit data!
Additional Satellite/Radar, Models and Maps:
Northwest Radar Mosaic (UW.edu)
IR Satellite Loop (UW.edu)
Pacific Satellite w/ Fronts: latest / 24 hour loop (UW.edu)
GFS Modeled 300mb Pacific Jet Stream Animation
SNODAS - 1km Snow Depth Modeling